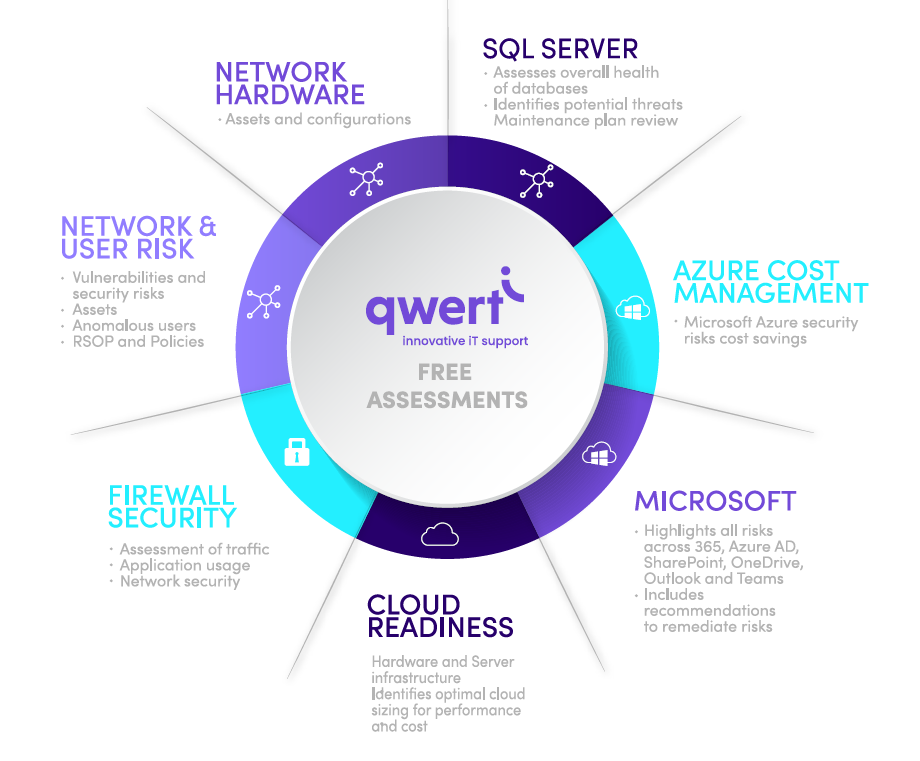 SQL Server
Azure Cost Management
Microsoft
Cloud Readiness
Firewall Security
Network & User Risk
Network Hardware

Highlights all the risks across 365, Azure AD, Sharepoint, OneDrive, Outlook and Teams
Includes recommendations to remediate risks
Microsoft Azure security risks cost savings
Innovative Support Continued

Microsoft
Assesses overall health of databases, Identifies potential threats maintenace plan review

Cloud Readiness
Hardware & Server infrastructure identifies optimal cloud sizing for performance & cost.

Firewall Security
Assessment of traffic, Application usage as well as Network security.

Network & User Risk
Vulnerabilities and security risks, Assets, Anomalous users, RSOP and Policies.

Network Hardware
Assets and configurations.
FREE Assessments
Contact us now
to set up an appointment.
Scan the QR Code